Welcome to Ellena Court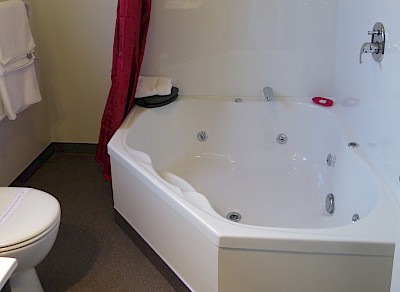 Newest Motels in Blenheim, opened March 2014
Positioned in sunny Marlborough you'll be greeted with a warm welcome to our newly built complex.
Our superb location in the heart of Blenheim means only two minutes' walk to the CBD and some of the area's top bars, cafes and restaurants.
A stone's throw away is Blenheim's Stadium 2000 Sports Centre, Floorpride Civic Theatre, Top Town Cinema and supermarkets.
Relax and enjoy the experience we have to offer with our luxury eleven unit complex, which provides the ultimate in comfort whether for business or pleasure.
Our units are all fully self-contained, serviced daily, and offer ULTRA FAST broadband, sky TV and complimentary tea and coffee.
Your friendly host have extensive knowledge of the area and will cater for your individual needs. Please contact the reception (open 24 hours) on our TOLL FREE number for further information. We look forward to seeing you soon.